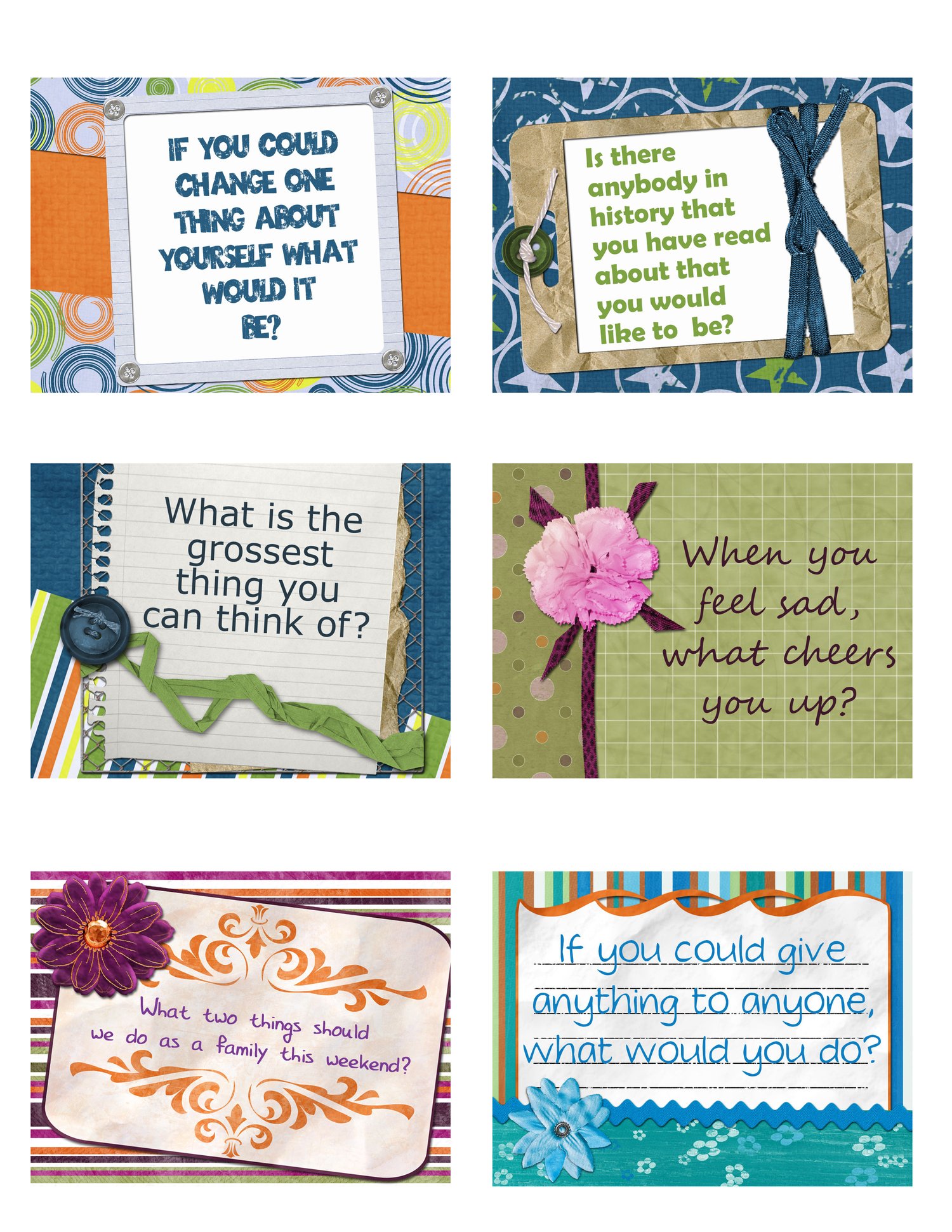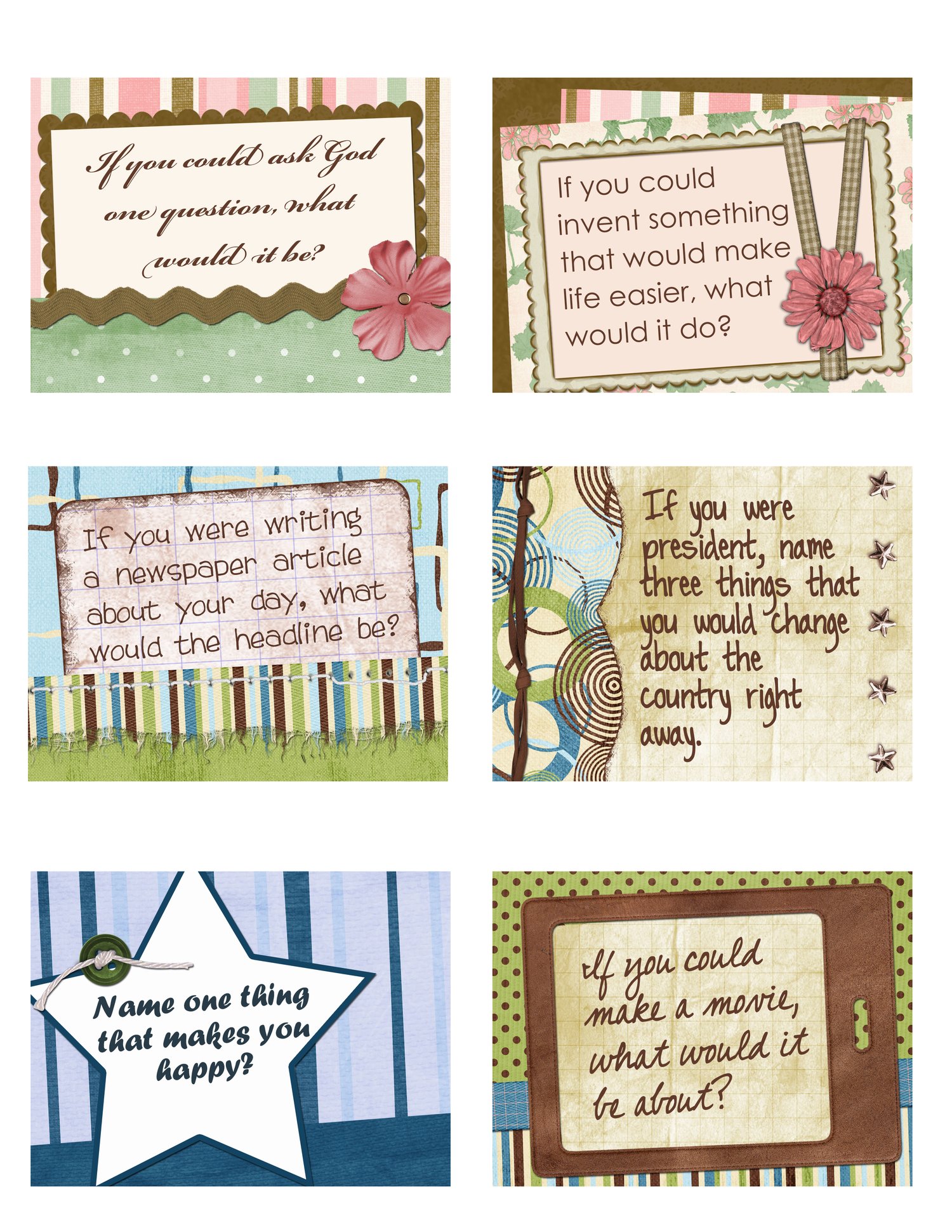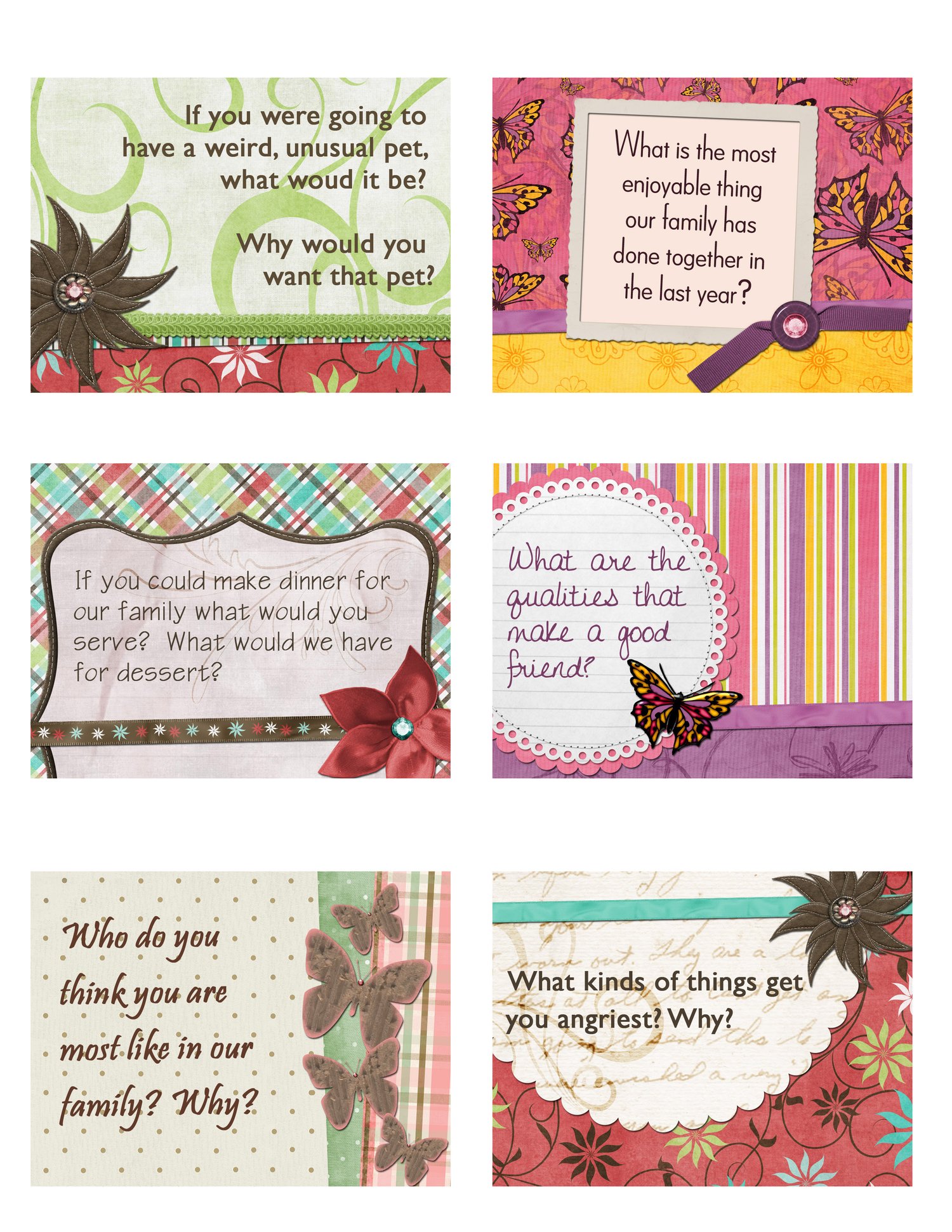 Family Conversation Starters
The Family Conversations printable pack is designed to inspire deep, meaningful, and fun conversations between parents or teachers, and kids. The set includes five pages of beautifully designed, print-at-home cards with thirty unique conversation starters that will spark curiosity, engagement, and a wealth of engaging dialogue.
Each card in this set presents an engaging question that encourages children to think critically and express themselves freely. From thought-provoking prompts like, "If you could change one thing about yourself, what would it be?" to light-hearted inquiries such as "Who is your favorite cartoon character and why?" each question is crafted to help children explore their feelings, ambitions, and imaginations. The more challenging question, "What would you do if you were invisible for a day?" might provoke thoughtful, funny, or even surprising responses that give insight into your child's perspective on the world.
The Family Conversation Starters set is not only a tool for enriching conversation but also an excellent resource for improving children's communication skills and emotional intelligence. By facilitating open-ended discussions, these cards can help develop the child's critical thinking, creativity, and empathy.
The cards are printable in standard 8.5" x 11" size, making them convenient and easy to use. Print them on your choice of paper, cut them out, and they're ready to prompt enjoyable and engaging conversations.
Whether you're a parent looking to spice up dinnertime discussions, a teacher aiming to provoke thoughtful classroom dialogues, or a counselor working on children's emotional understanding, these Family Conversation Starters are a versatile, valuable tool to have in your kit.
Please note: this is a digital product. After purchase, you will receive a PDF file ready to print. No physical product will be shipped.