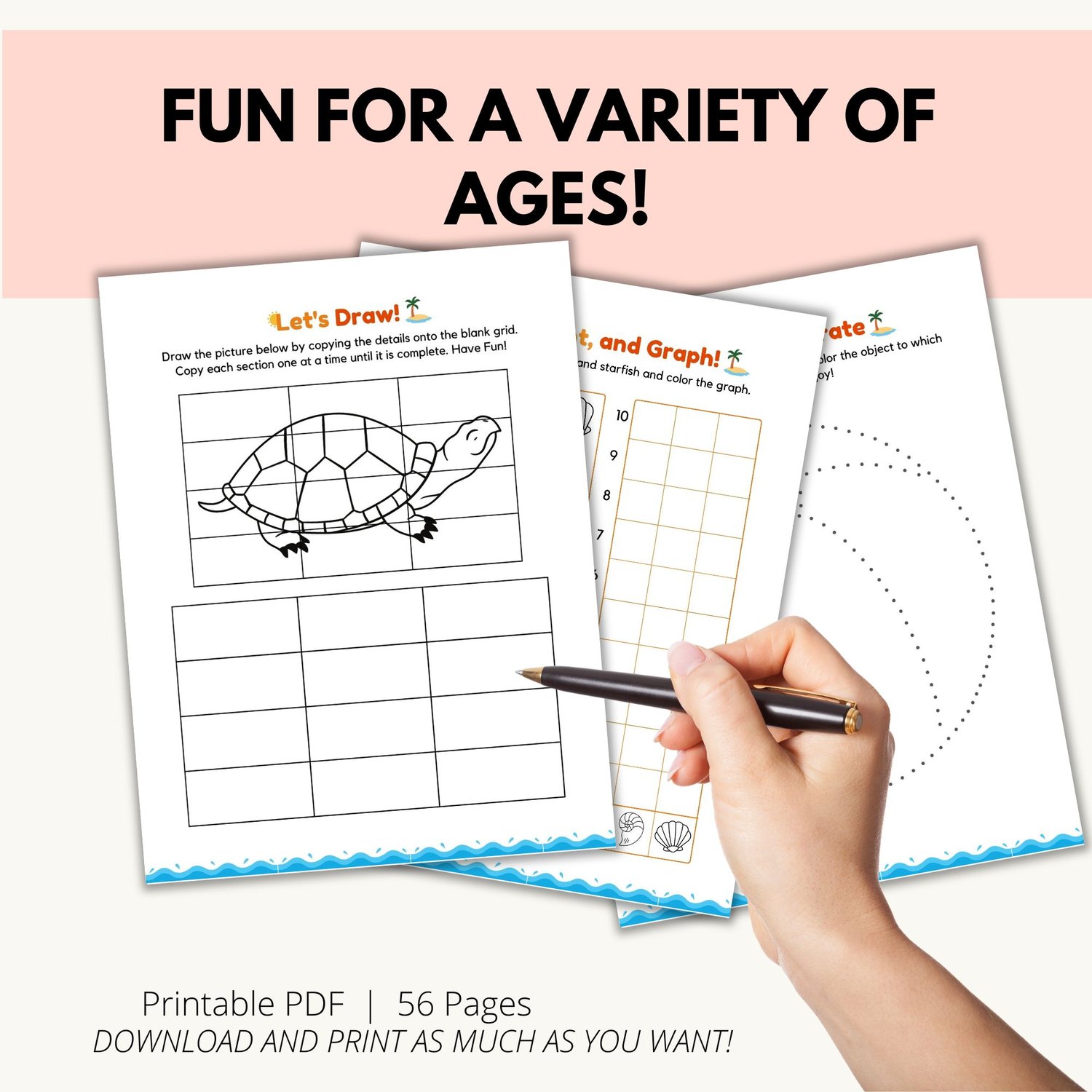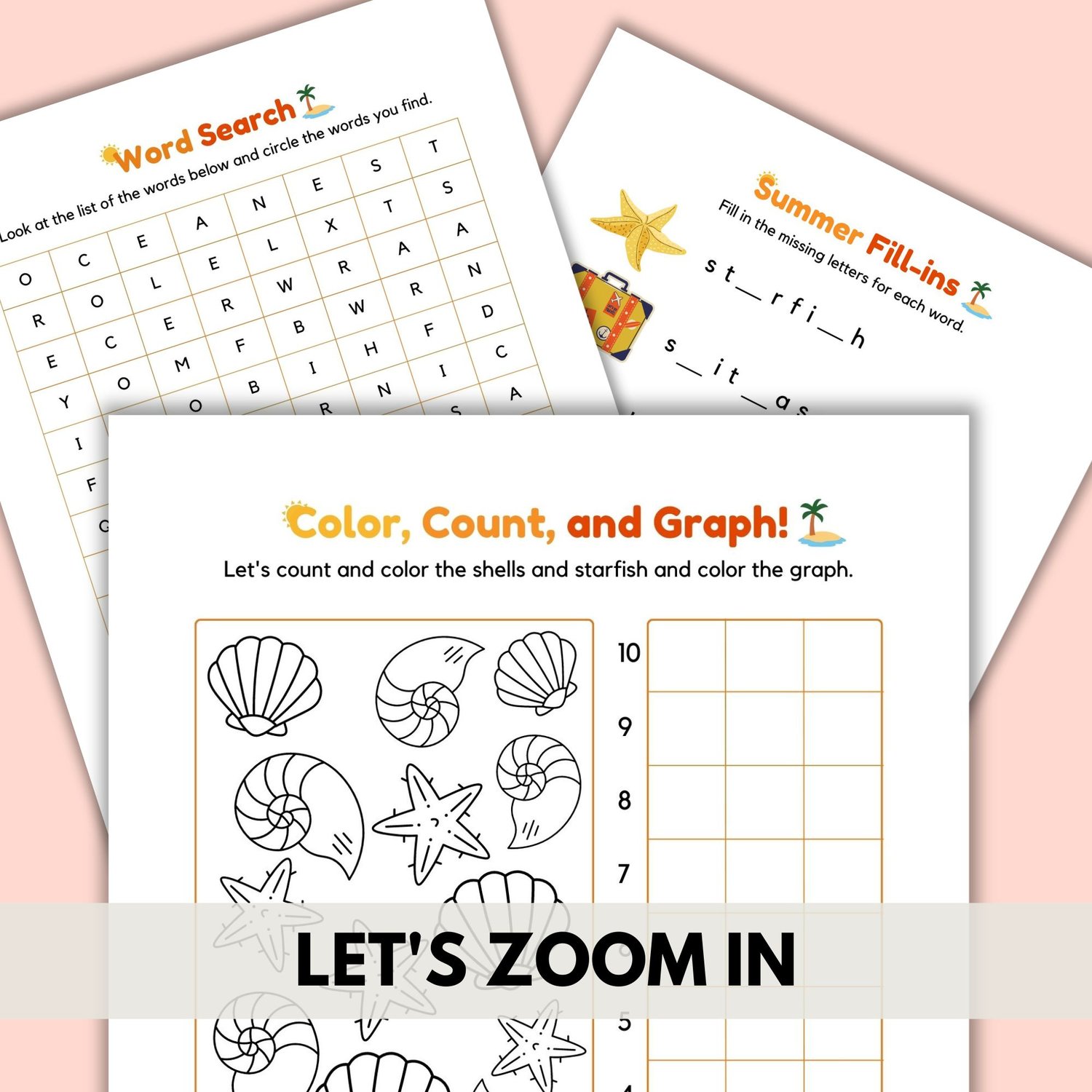 Summer Fun Activities for Kids
Step into a world of summer delights with our Summer Fun Activities for Kids printable!
Designed to inspire creativity, learning, and a whole lot of laughter, this printable is your ticket to an unforgettable summer of fun and games.
Brimming with vibrant illustrations and engaging tasks, our printable includes matching games, counting exercises, mazes, word games, and coloring activities for a variety of age groups*. Each game is aimed at stimulating your child's cognitive skills and artistic expression.
Whether you're at home, on a road trip, or enjoying a beach day, our Summer Fun Activities for Kids printable is ready to keep your child entertained. It's easy to print and perfect for taking on the go. What's more, you can print out the pages as many times as you want, ensuring endless fun!
This printable is a fantastic way to turn summer vacation into a creative adventure.
Don't let the summer slide set in. Spark joy and learning for your child by grabbing Summer Fun Activities for Kids today! Enjoy a summer filled with laughter, learning, and the joy of accomplishment.
*We estimate this printable to be best for ages 7-10, depending on your child's interests and development level.